Our Services in Greenville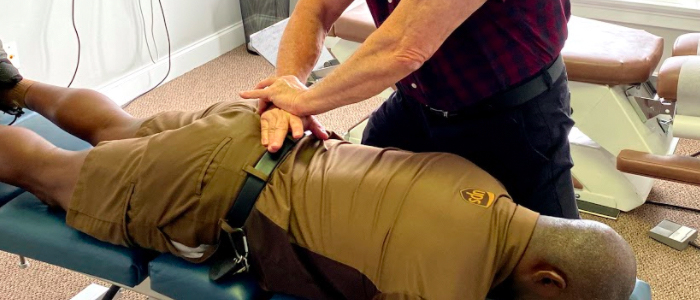 We offer a variety of services to deal with chronic pain and discomfort. These are just some of the techniques we use in Greenville:
Diversified: This is the classic method of adjustments. Patients sit or stand while the doctor positions the joints for movement. The idea is to thrust and shift the affected area so it returns to the normal range of motion.
Gonstead: The goal is to restore and maintain optimal health by locating and correcting any interference to the nervous systems caused by vertebral subluxation.
Activator: This is a small hand-held instrument designed to deliver a quick, low-force impulse to spinal joints with the goal of restoring motion to the targeted joint.
Thompson Drop Technique: A full-spine adjusting technique that employs high velocity, low amplitude, and low force procedures using a drop table.
SOT (Sacral Occipital Technique): A technique developed to restore the functional relationship; between the head, pelvis, and spine. A gentle method that focuses on the central nervous system.
---
Personal Injury Services in Greenville
We specialize in assessing and diagnosing injuries as a result of accidents, car wreck, and work-related injuries.
---
Zyto Scan
A new cutting-edge resource that measures the body's galvanic skin response to each unique signature and sends the data directly to the software for analysis. The body provides digital signatures that provide answers to nutrition, vitamin deficiencies, and other issues within the body.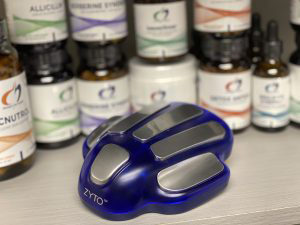 ---
Other Services
Graston Technique to iron out the fascia of the muscle
Physiotherapy: Helps restore movement and function when someone is affected by injury, illness, or disability.
Laser Therapy: Uses light to accelerate the body's natural healing process. The laser beam is moved over the skin so that the light energy (photons) penetrates the tissue where it interacts with various molecules (chromophores) that cause different biological effects.
Nutrition: Dr. Carrano is a certified functional medicine practitioner and a 20+ year bodybuilder. He offers nutrition advice that affects the body's reaction to the environment, supplements, and diet.
Bloodwork – we can order labs that provide insight into your diet, nutrition, and lifestyle.
Medicare – we offer a full range of services for Medicare patients.
OFFICE HOURS
Monday
10:00am - 1:00pm
3:00pm - 6:00pm
---
Tuesday
10:00am - 1:00pm
3:00pm - 6:00pm
---
Wednesday
10:00am - 1:00pm
3:00pm - 6:00pm
---
Thursday
10:00am - 1:00pm
3:00pm - 6:00pm
---
Friday
10:00am - 1:00pm
---
Saturday
Closed